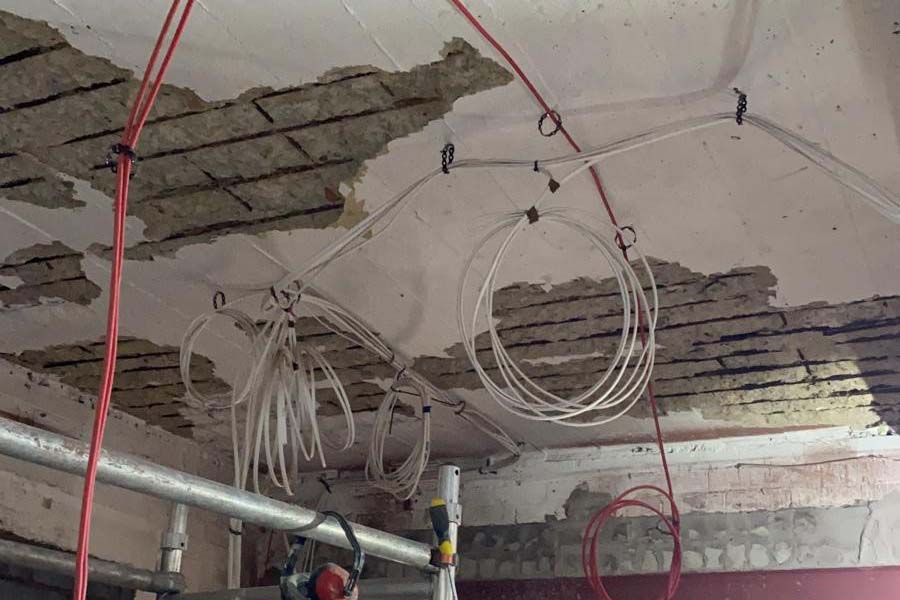 Concrete Repairs – Structural, Floors & Concrete Cracks Repaired in the North West
At Quickseal Special Projects Ltd, we have plenty of experience when it comes to concrete and structural repair for domestic and commercial clients in Liverpool, Manchester, and across the North West. As approved installers of SIKA, FOSROC and FLEXCRETE repair materials, we can provide complete concrete repairs including crack injection, cathodic protection, anti-carbon coatings, and high-pressure water jetting. We also install basement tanking systems and deck or balcony waterproofing systems.
The main cause of concrete deterioration is carbonation, which weakens the performance of concrete structures causing cracking, spalling, and exposed rebar. When a concrete crack affects the performance of the structure, then we repair it to restore its structural properties, significantly increasing the lifespan of structures.
Concrete Repair Solutions We Offer:
At Quickseal Special Projects Ltd, we provide concrete, stonework, masonry, and brickwork repairs including cavity wall ties, concrete crack stitching, crack injection, and concrete floor repairs in Liverpool, Manchester, and the North West.
Cavity Wall Ties

Cavity wall ties help connect two sides of a cavity wall together, strengthening the overall structure and helping to stabilise the building.
Crack Stitching

Crack stitching involved installing helical rods in-between cracks in brick masonry to provide reinforcement to the structure.
Leading Concrete Repair Specialists in the North West
Concrete repair can be an effective way to deal with problems caused by failing concrete. Our concrete repairs include cavity wall ties and crack repairs which can reduce the time, costs, and disruption caused by expensive, time-consuming, and disruptive demolition and rebuild.
The obvious signs of failing concrete are cracking and spalling (erosion of the surface exposing the aggregate), and exposed reinforcement. As the leading concrete repairs specialists in the North West, our team of experts have decades of combined experience repairing cracked, weakened, and compromised concrete.
Whether you're based in Liverpool, Merseyside, or Manchester, we are ready to help. Our experienced and specialist teams have worked across a range of industries, and we work with private, commercial, and domestic clients and offer long-term warranties on all our work. Contact us for more information.