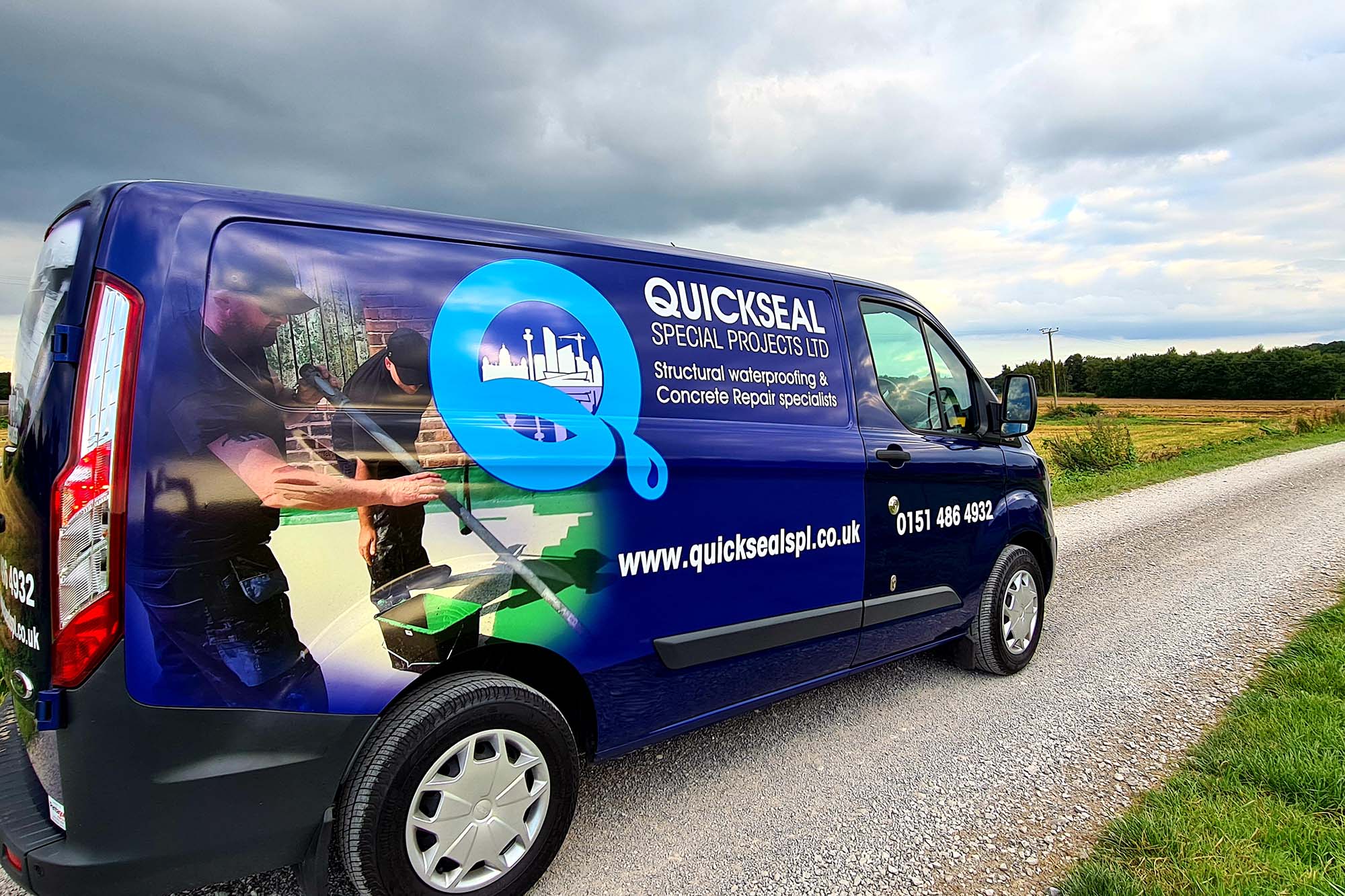 Structural waterproofing & concrete repair specialists
Quickseal Special Projects Ltd is a Liverpool-based specialist structural waterproofing, concrete repair, and strengthening solutions contractor. With over 80 years of combined experience in the industry, we work with private, commercial and domestic clients in Liverpool, Merseyside, Manchester, and across the North West.
We are SIKA, FOSROC and FLEXCRETE-approved installers and we offer long-term warranties on all our work. From structural waterproofing including basement waterproofing and drainage systems to concrete repair and strengthening. If you need structural waterproofing in Merseyside or structural concrete crack repair in Manchester, we can help. For structural strengthening solutions in the North West, contact the team at Quickseal for more information.
Quickseal Sponsor Local Team.
Quickseal Special Projects are proud to support Athletico Blues (U16) Pumas! Helping the team achieve success on and off the field. Quickseal Special Projects believe in investing in our community and supporting local sports, and we are honored to be a part of Athletico Blues (U16) Pumas journey.
Basement & Balcony Drainage, Liquid Roofing & Waterproofing Systems in the North West
At Quickseal Special Projects Ltd we provide structural stonework, masonry and brickwork repairs in the North West including crack stitching and crack injection. As structural repair specialists, we can provide complete concrete repairs including crack injection, cathodic protection, anti-carbon coatings and high-pressure water jetting.
We also install basement tanking systems and deck or balcony waterproofing systems. We can help you decide on the best waterproofing method for the structural capabilities of your property. From tanking systems in Liverpool to interior waterproofing systems in Manchester and everything in between, we can help.
At Quickseal Special Projects we are well versed in installing liquid systems for both roofs and balconies. We can provide specialist surveys, maintenance, and repair on your property. If you need waterproofing solutions specialists in the North West, give us a call.
Our experts can help with:
Condition surveys to concrete structures

Guaranteed Basement Tanking
Guaranteed liquid roofing (15, 20 & 25 year warranties available)

Guaranteed Balcony waterproofing systems
Commercial & domestic structural waterproofing & concrete strengthening
Here at Quickseal, we are the North West's leading professional structural waterproofing and concrete repair specialists offering structural waterproofing from basement level right up to and including the roof.
We pride ourselves on offering high-quality, functional, and environmentally viable advice and solutions for basements, cellars, garages, new builds, renovations, and more. Whether you need a commercial or domestic waterproofing or structural solution, we can help.